Exploration Development
We, Independent Mining Consultants, Inc. have honed our multi-disciplinary expertise for over 40 years with extensive experience in the numerous Base Metals, Precious Metals, and Industrial Mineral projects that we have worked on. Our Clients include major metals producers, junior exploration firms, public sector entities, and financial institutions.
In the exploration projects that we have been involved on, we have provided our clients with services to further develop and manage drill programs, evaluate exploration targets for public technical reporting, and serve as a reliable and independent data keeper. IMC is an unbiased and credible source of counsel and technical reporting that endures the most rigorous reviews.
Project Foresight
Clients value our independent advice for which we offer powerful recommendations that further your company in developing a successful exploration project. We, with our breadth of mining technical experience, will guide you to take every advantage of hidden opportunities and to diminish potential risks that have hindered others.
We are known worldwide for delivering resource and reserve statements, conceptual studies, scoping studies, preliminary economic assessments (PEA), and feasibility studies (FEAS) for the base metals, precious metals, industrial minerals, and aggregates markets. Our Technical Documents » have been reviewed and accepted by leading international financial institutions for investment decisions. Many properties have been successfully financed based on work completed by the engineers and geologists of Independent Mining Consultants.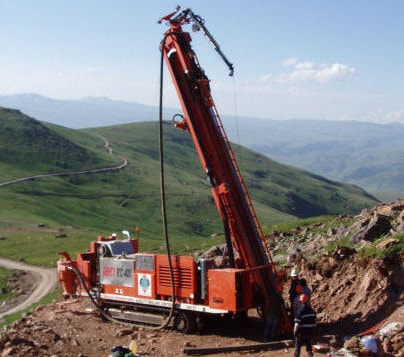 Contact Us
IMC prides itself on being trustworthy, versatile, cost effective, and receptive to our clients' needs and invested parties so that your objectives are met in the best manner possible fit to your requirements and schedules. We would be happy to discuss your individual mine consulting requirements, Contact Us Here ».
Drill Program Development
Exploration Drill Program Planning and Recommendations
Drill Program Management
QA/QC Design and Implementation for Drill Holes or Blast Holes
Economic Geology Feedback
Geological/Ore Deposit Modeling
Audit/Review Sampling, Assay Procedures, and Chain of Custody
Exploration Target Evaluation
Early Stage Multi-Discipline Opportunity and Risk Identification
Preliminary Exploration Target Inventory Estimates
Mineral Resource Modeling, Estimation, and Classification
Audit Resources and Reserves
Mine Scoping Studies
Preliminary Economic Feasibility Studies (PEA's)
Data Management and Documentation
Database Verification, Management, and Mapping
Data Warehousing
Thorough Data Distillation for Trend/Risk Analysis
Independent Competent Persons Technical Reports (S-K 1300, JORC,          NI 43-101, and SEC 10-K)
Other Mine Consulting Services We Offer: