Mining Feasibility Studies & Technical Documents
Independent Mining Consultants, Inc has been owned and operated by the same three owners since 1983 ‑ we continue to deliver widely accepted technical documents that endure the most rigorous reviews by leading financial institutions. Many properties have gained successful financing based on work completed by the engineers and geologists of Independent Mining Consultants.
The wealth of our mining knowledge is there to guide the client so that their mining project may be developed responsibly by drawing upon all available opportunities and identifying project risks for mitigation planning. Our trusted experience is broad across the mining industry in mineral developments from Base Metals, Precious Metals, and to Industrial Minerals projects. IMC has significant mineral extraction experience worldwide in a variety of geographic and geologic environments.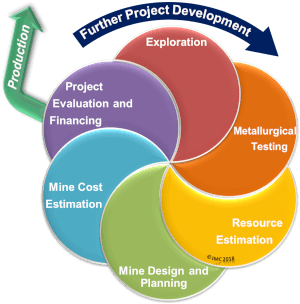 Impartial and Credible
Our principle is to be an unbiased and credible source for mine engineering consulting as demonstrated by how our technical documents endure the most rigorous reviews and are accepted by leading international financial institutions. Clients value our independent advice for in which we offer powerful recommendations that further your company in developing a risk-managed, successful mining project.
Be assured that IMC will deliver objective studies that provide your company with valuable mining technical expertise.
Multidisciplinary Approach
Our mining specialists develop comprehensive assessments and resolutions, key for a successful mine, merging expertise from the many different mining technical fields, from geology, mine engineering, and to process metallurgy.
Most of our staff are qualified/competent persons and registered engineers who have the knowledge and seasoned experience to foresee the crippling difficulties of mining projects at any stage of development.
Contact Us
IMC prides itself on being versatile, cost effective, and receptive to our clients' needs and invested parties so that your objectives are met in the best manner possible fit to your requirements and schedules. We would be happy to discuss your individual mine consulting requirements, Contact Us Here ».
Mining Studies
Mining Study Projects of All Levels

Conceptual Studies / Preliminary Economic Assessments
Pre-Feasibility Studies
Bankable Feasibility Studies

Management of Turnkey Feasibility Studies
Resource / Reserve Statements
Trade-off / Optimization Studies
Commodity / Sensitivity Reviews
Mergers and Acquisition / Buyers and Sellers Due Diligence
Exploration Target Reporting
Public Disclosure and Compliance Reporting with Canada, Australia, and the United States (NI 43-101, JORC, S-K 1300 and SEC 10-K):
     Staff Certifications Include:

CIM Qualified Person (QP)
AusIMM Competent Person
MMSA Qualified Professional
SME Registered Member
Registered Professional Engineer (PE) in Arizona, Colorado and Yukon Territory, Canada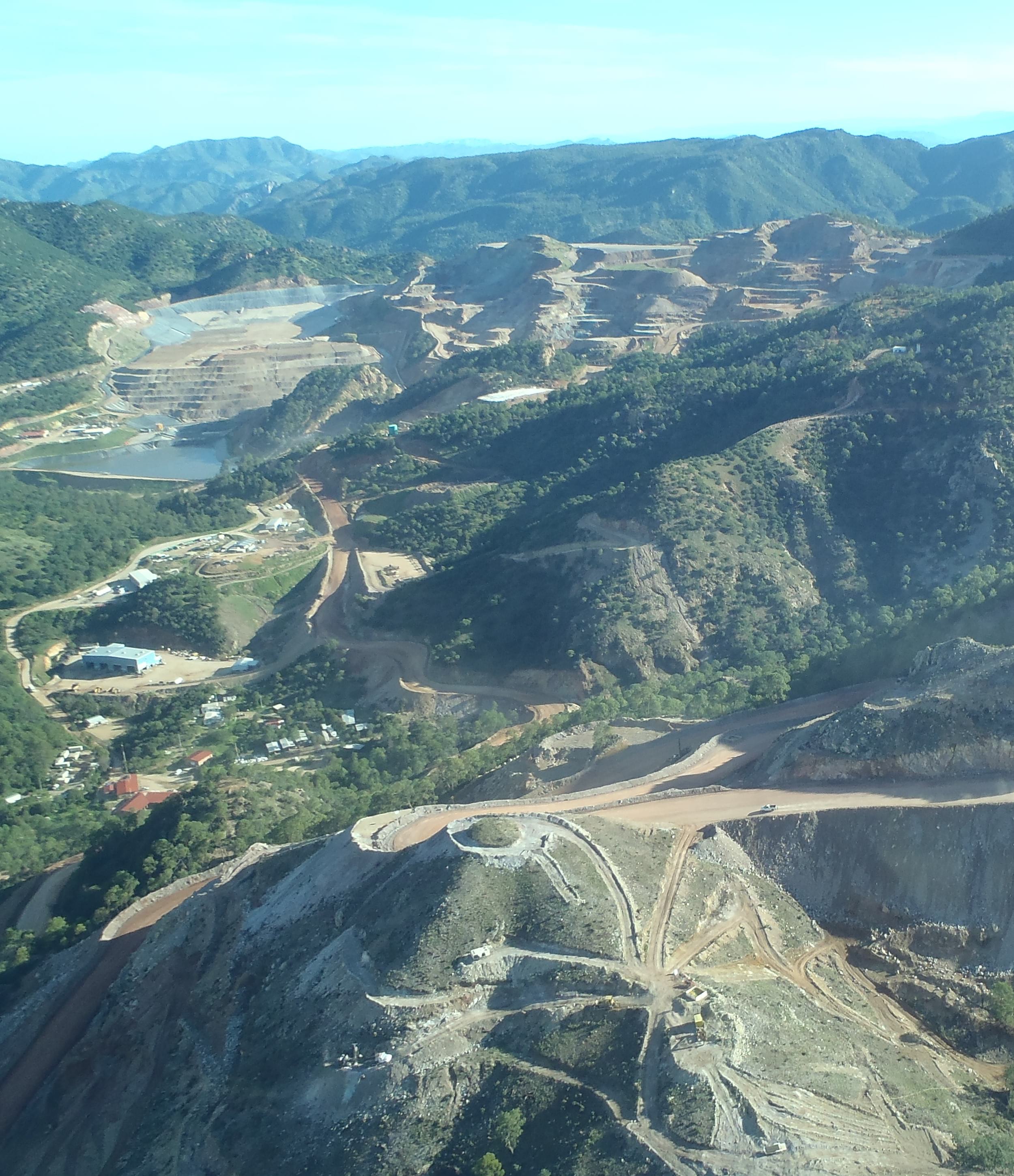 Mine Consulting Expertise
Multi-disciplinary Approach to creating Accurate Reserves and Mine Plans with Substance to geologic, geostatistical, metallurgical, operational, and economic issues
Thorough Data Distillation for Trend/Risk Analysis
Rigorous Standards for Data Review and Resource Estimation Techniques
Concurrent Identification of Critical Flaws and Opportunities
Mine Plans emphasizing operability and efficiency in Plan of Operation
Other Mine Consulting Services We Offer: