About Us
Independent Mining Consultants, Inc. (IMC). is a locally owned mining consulting firm. IMC was incorporated in 1983 by John Marek, Michael Hester and Herb Welhener. Since IMC's foundation the firm has been located in Tucson, Arizona. We celebrated the start of our 33rd year of business beginning September 2015.
Over the years, our staff has grown to 15 persons who have experience in a wide range of mineral commodities including base metals, precious metals, industrial minerals and aggregates. The skills of IMC personnel include mineral deposit modeling, resource and reserve estimation, open pit mine planning, and mining cost estimation.
IMC has gained the reputation as one of the most reliable and cost effective sources of mine consulting services for the base and precious metals industries. Our clients range from Fortune 500 companies, intermediate sized mines, diverse commodity producers and exploration firms. Our client list has grown to over 250 companies with over 500 projects world-wide in a variety of geologic and geographic environments.
Awards Received - American Mining Hall of Fame: 2015 Special Citation
We are honored to be inducted into the Thirty-Third Annual American Mining Hall of Fame. We have had the opportunity to work for more than 250+ Clients on 500+ Projects for over 33 years. From all of us at IMC, we thank you for supporting the Mining Foundation of the Southwest.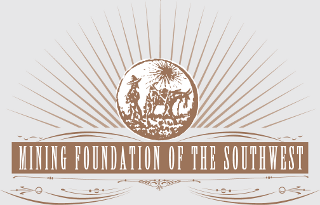 Special Citation Award »
For over 33 years, Independent Mining Consultants, Inc. (IMC) has been recognized internationally as a highly professional, unbiased, and reliable source of open pit mine design, feasibility studies, mine evaluation, and mine planning services.