CONTRACT MINE ENGINEERING AND MANAGEMENT
Whether your company is establishing a new mining operation or has a producing mine in need of temporary onsite technical staff Independent Mining Consultants offers flexible contract engineering solutions and services whenever and whereever it is needed.
IMC staff have the professional knowledge to not only fill in vacancies but also the expertise to setup, develop, train, and transition your mine's engineering department to becoming leaders in smoothly operating a mine.
Mine Support Services
IMC offers onsite mine and offsite mine technical support setup services, procedures, and systems such as:
Mine engineering department setup and staff development
Track, manage, and reconcile mine plan of operations and feasibility plan compliance
Mine planning hand-off and related necessary mine staff training
Managing the adoption of industry standard mine planning systems and reconciliation procedures
Custom tailoring mine planning systems such as MineSight Schedule Optimizer (MSSO) to your mine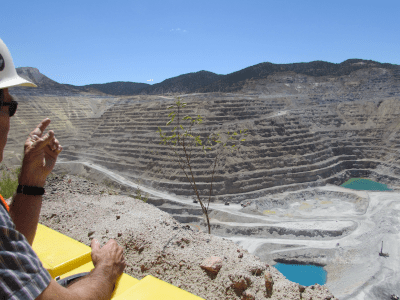 Supporting ongoing mine operations with onsite short-range and long-range mine planning services:
Relieving short-term mine technical staff shortages with IMC hot swap staff subsitutions
Managing mine operations and ensuring that mine production is on schedule
Alleviating time sensitive annual or similar mine plan submittals and resource / reserve reviews by providing on demand mine planning support
Conducting optimization analyses such as sensitivity studies, oppportunities analysis, and trade-off studies
Carrying out risk analysis and mitigation studies such as due diligence and critical flaw identification
The Durability of IMC Project Expert Knowledge and Information
Would you like to know why the mine has been built the way it is - like why that portion of the pit with high-grade ore has never mined before where behind that pit wall exists a basin designed 40 years ago that ensures your leachate goes to the pond and not your pit?
Beyond our mining planning expertise and inherently inclusive to all our services IMC has acted as caretakers for project history and sensitive data for mines from project stage to producing mine. IMC has more often than should happen been the sole remaining indestructible source for project specific information and knowledge in spite of employee loss, staff rotations, mine or project delays, closings, or restarts. On numerous occasions clients have reached out to IMC as we have had a long-standing involvement and valuable historic expertise with the mine project. Be ensured that your data remains safe with us and is only released on request pending strigent verification of project rights.
Engineering Management
Provide third-party expert recommendations on operating mines
Evaluate and strategize plan of operations for the best overall efficiency
Coordinate, manage, and implement solutions that improve processes and increase productivities such as:

Acceptable ore loss analysis by examining fleet equipment configurations, mine plan of operations, and processing requirements
Interdepartmental collaboration and development of interdisciplinary engineering solutions encompassing geology, process metallurgy, mine operation, and environmental constraints

Mediate and collaborate negotiable outcomes between all stakeholders
Identify issues in operational and organizational structure
Optimize complex proceses increasing ore grade and tonnage and reducing labor labor and equipment requirments to improve overall operating costs
Related Links: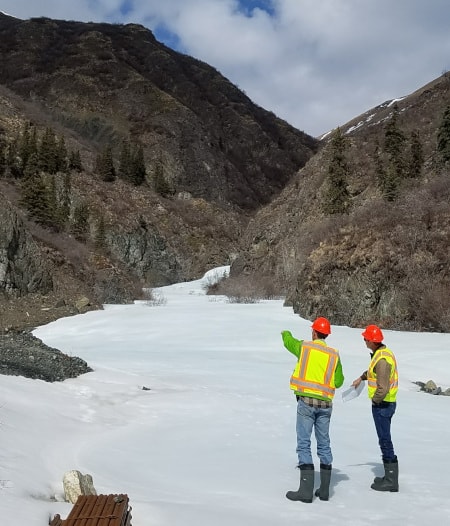 Contact Us
IMC prides itself on being versatile, cost effective, and receptive to our clients' needs and invested parties so that your objectives are met in the best manner possible fit to your requirements and schedules. We would be happy to discuss your individual mine consulting requirements
Other Mine Consulting Services We Offer:
IMC has been in business for over 33 years and has worked for more than 250+ different clients on over 500+ projects world wide. The staff of IMC has experience in a wide range of mineral commodities including base metals, precious metals, industrial minerals, and aggregates.
The IMC staff has been together for some time. Consequently, our project lists reflect the recent experience of the IMC principals and personnel.